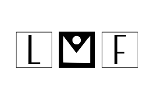 FREUNDE KREIS |

CIRCLE OF FRIENDS



FREUNDE KREIS |  M

40,5 cm x 24,5 cm ( sondermaße möglich )


 mit und ohne motiven

inkl. 4 holz magnete

inkl. stift & papier halter
MATERIAL
 holz | buche

veganer bezug aus 70% nachwachsenden rohstoffen

abwischbar und desinfizierbar

abriebsfest

neodym hochleistungsmagnete
LIEFERZEIT
fertigung nach bestellung  |  4 bis 8 wochen ( europäischer raum )
PREIS auf anfrage

CIRCLE OF FRIENDS  | M
40,5 cm x 24,5 cm (

made to measure possible

)

incl. 4 wood  magnets

incl. pen & paper holder

MATERIAL

wood | beech

coating of

70

%

renewable resources

surface washable and disinfectable


attrition resistant

strong neodymium magnet
DELIVERY TIME
handmade once your order has been received | 3

to 4 weeks

( european area )
PRICE on request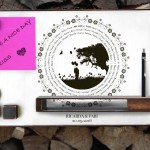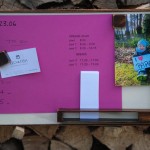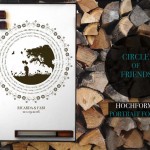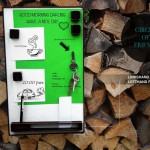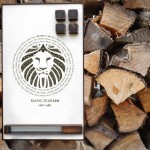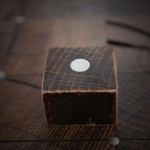 GRÖßE M

dieses board bietet ausreichend  platz für blatt in A 4 format
du kannst es im hoch- oder querformat aufhängen, bitte gebe mir bescheid in welche richtung du den FREUNDE KREIS eingebrannt haben möchtest.
eine auswahl an schönen motiven, findest du weiter unten. du kannst mir gerne auch ein eigenes motiv / logo schicken.
WAS IST DER LEO & FISH FREUNDE KREIS ?
im LEO & FISH FREUNDE KREIS werden namen von menschen vereinigt die etwas besonderes verbindet,  sei es der kreis der familie, eine enger freundschaftskreis, oder die verbindung  von menschen die gemeinsam etwas großes vollbracht haben. diese namen werden in eine langlebige oberfläche für die ewigkeit eingebrannt.  der kreis ist das sinnbild einer idealen ordnung, als zeichen für harmonie und ausgeglichenheit. jeder punkt ist gleich entfernt vom mittelpunkt. es gibt kein vor- und kein hintereinander, kein anfang, kein ende.
als grundlage dient ein hochwertig gefertigtes board aus buche, in dem eine metallplatte eingearbeitet ist. vier schöne holzmagnete kannst du dazu verwenden um notizen und kleine erinnerungen zu hinterlassen. der magnetische stift- und papierhalter sorgt dafür, das alles was du benötigst, bereit liegt. somit erhält der FREUNDE KREIS wortwörtlich eine lebendige rolle in deinem täglichen leben.
die hochwertige oberfläche ist in lederoptik gehalten und besteht aus einem robusten und langlebigen material, welches zu 70 % aus nachwachsenden rohstoffen gefertigt ist. verschiedene motive stehen zu auswahl, zudem kannst du ein eigenes motiv oder logo einbrennen lassen. TIPP: der stift und papierhalter haftet auch an deinem kühlschrank, wenn du magst.

der FREUNDE KREIS von LEO AND FISH ist ein zeichen einer besonderen verbindung, an die du dich jeden tag erinnern magst. es ist ein geschenk an dich selbst oder an einen menschen, den du damit zeigen möchtest, dass er zu deinem engsten kreis gehört. eine blanko karte aus hochwertigen papier liegt bei, so das jeder, der im FREUNDE KREIS verewigt ist, auf dieser unterschreiben kann. TIPP. : rahme diese karte ein, somit kann sich der beschenkte diese karte neben seinem LEO & FISH FREUNDE KREIS an die wand hängen.
auch ohne das einbrennen eines freunde kreis kannst du das hochwertige board für büro oder alltag gut verwenden.
Spezialanfertigungn sind nach absprache möglich
IDEAL FÜR:

GESCHENK AN DICH SELBST
GESCHENK AN EINEN BESONDEREN FREUND
HOCHZEITEN – NAMENSKREIS ALLER GÄSTE
GESCHENK INNERHALB DER FAMILIE
ALS DANKESCHÖN FÜR EINE TOLLE ZUSAMMENARBEIT
ALS ANERKENNUNG FÜR EINE GROßE TAT
SIZE M

This board offers enough space for a sheet in A.4  format. you can place it in portrait or landscape format. please give me know in which direction you want to have burned the CIRCLE OF FRIENDS symbolic.a selection of beautiful motifs, you can find below. it´s also able that you send me your own own motif or logo.
WHAT IS THE CIRCLE OF FRIENDS
in the CIRCLE OF FRIENDS you can united names of people which are connected in a special way. may it is the circle of the family, a close friendship circle, or the connection of people who share something grand done. these names are burned for eternity in a durable surface. the circle is symbolic of an ideal arrangement, as a sign of harmony and balance. each point is equals located to the center point. there is no before and no after another, no beginning, no end.
as the basis serves handmade board manufactured of quality beech, in which a metal plate is incorporated. four beautiful wood magnets can be used to leaf notes and small memories. the magnetic pen and paper holder ensures that everything you need for this is ready. thus the CIRCLE OF FRIENDS gets literally a lively role in your daily life.
the noble leather optic coating is made of an sturdy and durable material, which consists mostly of renewable raw materials. Various motifs are available, you can also send me your own motif or logo. HINT: the pen and paper holder adheres to your refrigerator as well if you like.
the CIRCLE OF FRIENDS from LEO & FISH is a sign of a special connection, which you want to remember every day. it is a gift to yourself or to a people whom you want to show that it belongs to your closest circle. i send a blank sheet of high quality paper with, so that anyone who is immortalized in the CIRCLE OF FRIENDS can put a signature on this.  HINT. : put this sheet of paper in a nice frame, so itcan be placed next
even without the branding of a cicle of frands symbolic you can use the quality board for your office or for everyday well. please let me know, if you prefer a special design.
IDEAL FOR:

GIFT TO YOURSELF
GIFT TO A SPECIAL FRIEND
WEDDINGS – NAME CIRCLE ALL GUESTS
GIFT WITHIN THE FAMILY
AS THANKS FOR A GREAT COOPERATION
AS RECOGNITION FOR A GREAT ACT
STIFTHALTER  | PEN HOLDER

 FÜR LINKSHÄNDER | 
FOR LEFT HAND
FÜR RECHTSHÄNDER |
FOR RIGHT HAND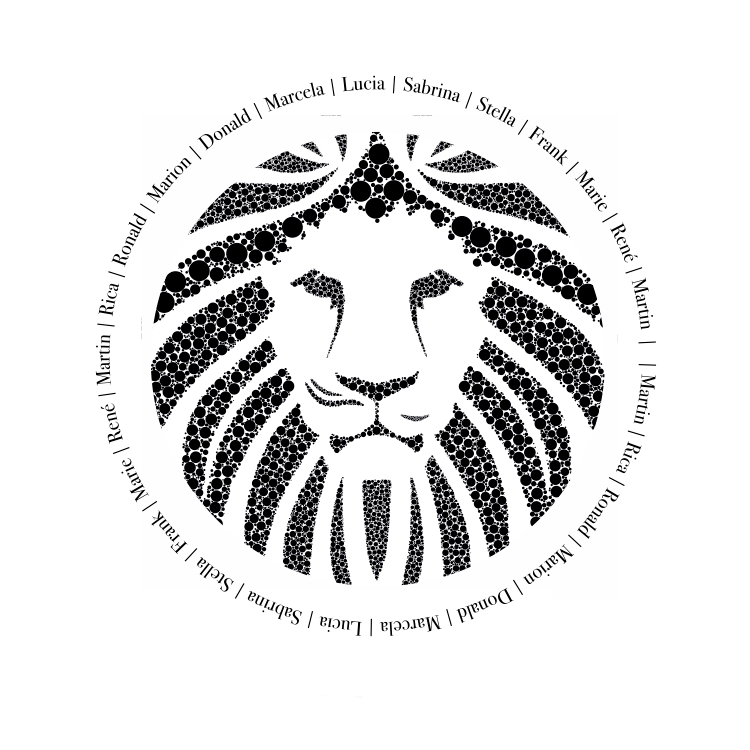 FARBAUSWAHL  | COLOR VARIATIONS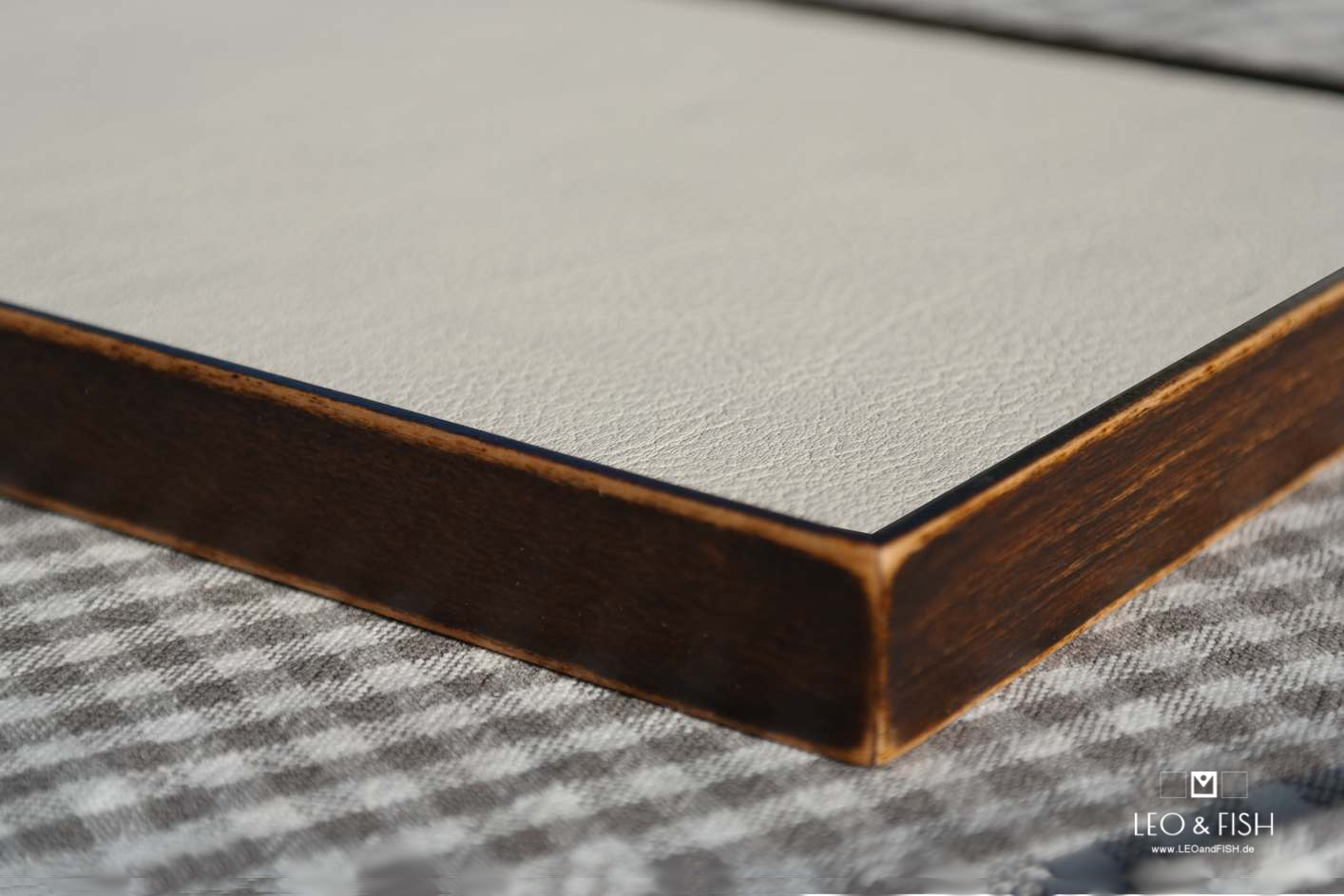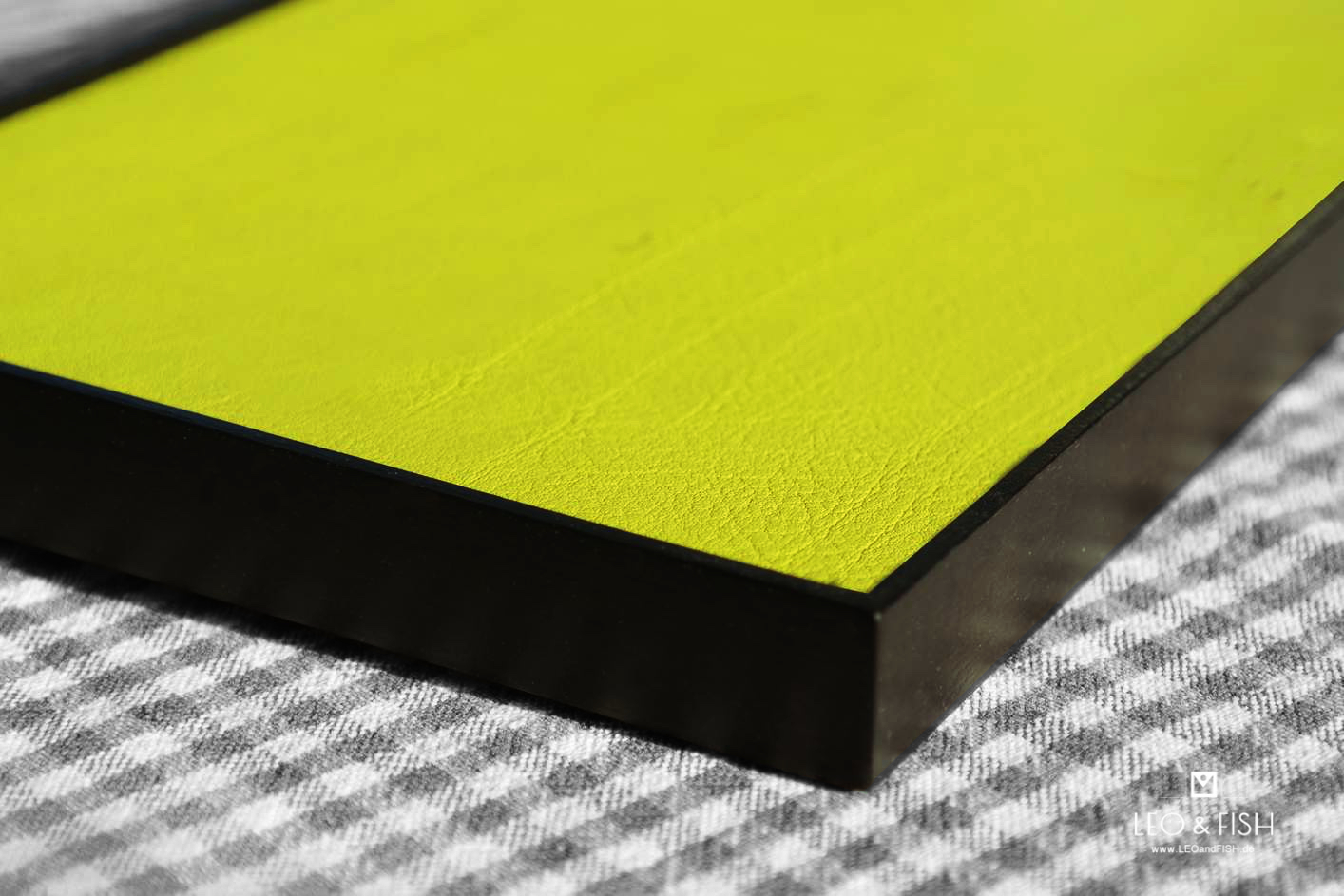 nature black nur als blanko version ohne gravur | nature black just as blanko version without engraving
du möchtest gerne ein LEO & FISH FREUNDEKREIS bestellen? … schreibe mir eine email / kontaktformular 
ich benötige folgende informationen von dir
liste aller namen

den namen der person / paar welche beschenkt wird

das datum welches eingetragen werden soll

die motiv nummer deines wunschmotives ( bzw. eigenes logo / motiv  als vektor datei )

RECHTSHAND oder LINKSHAND stift und papierhalter

ob du es als hoch- oder querformat möchtest
du erhälst nochmal alle details und einen entwurf per email ( siehe BESTELLABLAUF )
es dauert ca 3 – 4 wochen bis du dein LEO & FISH KREIS DER FREUNDE in den händen hälst
wenn es ein geschenk werden soll, dann sende ich es gern in deinem namen, direkt an eine  wunschadresse deiner wahl.
für individuelle wünsche / sondermaße wende dich gerne an mich.
liebe grüße rené
you want to order a LEO & FISH CIRCLE OF FRIENDS…  just get in touch with me by email .
please give me the follow informations
list of all names

the name of the person / couple, for whom it is intended

the date which you want to note

the number of the motif ( or your

own

logo / motif in

vector format

)


whether RIGHTHAND or LEFTHAND pen and paper holder

let me know whether you prefer the symbolic in portrait format or

horizontal format



i´ll send you an email with all details and a pre

design

( see ORDER PROCESS )
it takes about 3 – 4 weeks until you hold your LEO & FISH CIRCLE OF FRIENDS in your hands
please let me know when it is a gift.

It´s my pleasure to send it  directly to the

person which you want to give presents to. I´ll send it with your kind greatings.
for indivuduel wishes / sizes please get in touch with me
best wishes … rené
feel free
to get in contact with me