 TABLEAU – S  | SCHMAL
25,0 cm x 11,5 cm
MATERIAL
 holz | buche

veganer bezug aus 70% nachwachsenden rohstoffen

abwischbar und desinfizierbar

abriebsfest
LIEFERZEIT
fertigung nach bestellung  |  3 bis 4 wochen ( europäischer raum )
PREIS auf anfrage
 TRAY | SLIM

25,0 cm x 11,5 cm
MATERIAL

wood | beech

coating of

70

%

renewable resources

surface washable and disinfectable


attrition resistant
DELIVERY TIME
handmad after your order | 3

to 4 weeks

( european area )
PRICE on request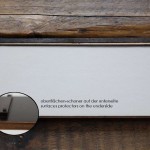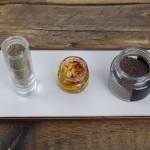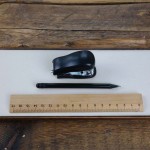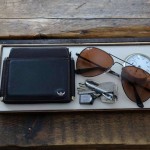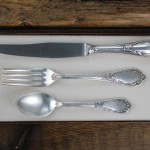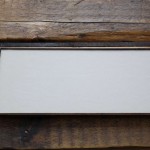 LEO & FISH TABLEAU – S  ist ein hochwertig gefertigtes tableau / tablett, welches du vielseitig verwenden kannst. ganz besonders eignet sich dieser kleine helfer als ablage für deine schlüssel, geldbörse, etc. . durch seine dezenten fußleisten lässt sich dieses LEO & FISH tablett komfortabel und sicher greifen. kleine schonende puffer an der unterseite, schützen die oberfläche auf der du es abstellst.
FERTIGUNG
bei der auswahl der rohstoffen habe ich bewusst auf leder verzichtet. ich verwenden ein neuartiges material in lederoptik, welches zu 70% aus nachwachsenden rohstoffen besteht. es ist besonders robust und lässt sich bequem reinigen.
das LEO & FISH tablett wird in zusammenarbeit mit der stephanus stiftung in berlin handgefertigt. die stephanus stiftung gibt menschen mit körperlich und geistigen einschränkungen eine berufliche basis.
VERWENDUNGSINSPIRATIONEN
– serviertablett für café-, tee-, kuchen-
– stilvolle bürounterlage für dinge, die du stets griffbereit haben möchtest
– präsentationsunterlage für hochwertigen produkte
– ablage für arbeitsutensilien, z.b. uhrmacherwerkzeug
– eine besondere ablage für dinge die dir am herzen liegen , wie z.B. schmuck, uhren, …
LEO & FISH TRAY
is a classy manufactured tableau, which

which

you can use

versatile. t

his little

helper

is particularly suitable

as a

deposit for your keys, wallet, …  because of  its two baseboards you can grip your  LEO & FISH tray  comfortable and safe.

on the

bottom

you find small gentle buffer to

protect the

surface

.
 MANUFACTURING
i deliberately dispensed with the use of leather. i use a novel material in leather optic, which consists of 70% renewable raw materials. it is especially robust and can be cleaned easily. the LEO & FISH tray is manufactured  in cooperation with the stephanus foundation in berlin. the stephanus foundation gives people who have physical or mental limitations  a professional basis.
INSPIRATION OF USE
– a high-quality underlay for your place setting when good friends come to visit, or you want prepare yourself a pleasure  ( note our offer of 4 pieces )
– tablett for cafe, tea, place setting pie
– stylish office pad for your most used important things
– präsentation base for your quality products
– " companion " brings order on your workplace, it is a nice underlay for your working utensils, eg if you work with filigree utensils
– use it as a special place to keep for things that you care about, such as jewelery, watches, ..
BESTELLEN  | HOW TO ORDER

wenn du einLEO & FISH TABLETT  bestellen möchtest, dann schreibe mir .

momentan dauert es zwischen 3 bis 4 Wochen bis er bei dir ist.

folgende Farbkombinationen biete ich an.  individuelle anfertigung sind nach absprache möglich.
FARBKOMBINATIONEN
holz – natur | bezug – schwarz

holz – old brown | bezug – creme

holz – schwarz | bezug – limette
wenn es eine geschenk werden soll, dann sende ich es gern in deinem namen, direkt an eine wunschadresse deiner wahl.
beste wünsche… rené
at the moment it takes between 3 to 4 weeks to manufactures it
 you can choice the follow color combinations. let me know if you like a special design.
COLOR COMBINATIONS
wood – nature | coating – black

wood – old brown | coating – creame

wood – black | coating – lime
if it be a gift to someone special, let me know. If you like I send the picture in your name directly to the

desired

address.
best wishes… rené
feel free
to get in contact with me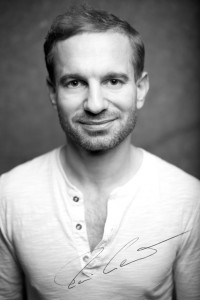 phone | whats app | telegram | email

+49 152 542 765 82
 mail@leoandfish.de