 WEGWEISER
weisheiten & hinweise
hinstellen & aufhängen
15,5 cm x 24,5 cm
MATERIAL
 holz | buche

veganer bezug aus 70% nachwachsenden rohstoffen

buchstaben aus holz

abriebsfest
LIEFERZEIT
fertigung nach bestellung  |  3 bis 4 wochen ( europäischer raum )
PREIS auf anfrage
GUIDEPOST

words of wisdom & notes
stand alone or hanging
15,5 cm x 24,5 cm 
MATERIAL

wood | beech

coating of

70

%

renewable resources

wood letter


attrition resistant
DELIVERY TIME
handmade once your order has been received | 3

to 4 weeks

( european area )
PRICE on request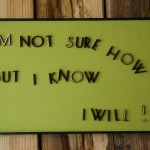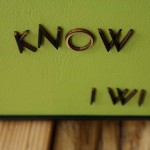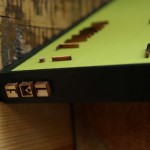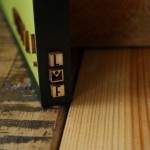 LEO & FISH WEGWEISER ist eine tolle variante dich täglich an deine lebensprinzipien zu erinnern. schicke mir deine zeilen ( max 10 wörter ) und ich arbeite diese mittels filigran gefertigten holzbuchstaben in die oberfläche ein. du kannst dein LEO & FISH WEGWEISER da wo du ihn gerne sehen möchtest auf stellen oder auf hängen, er wird dir täglich den weg weisen.
wenn du ein business hast in denen  du anspruchsvolle gäste empfängst, eignet sich der LEO & FISH WEGWEISER unteranderem als hochwertiges hinweisschild, als wirklichen wegweiser oder z.B. als türschild. dein firmenlogo abzubilden ist ebenso möglich.
FERTIGUNG
bei der auswahl der rohstoffen habe ich bewusst auf leder verzichtet. ich verwenden ein neuartiges material in lederoptik, welches zu 70% aus nachwachsenden rohstoffen besteht. es ist besonders robust und lässt sich bequem reinigen. die weisheiten und hinweise werden liebevoll mittels filigran gefertigten holzbuchstaben eingearbeitet.
das LEO & FISH tablett wird in zusammenarbeit mit der stephanus stiftung in berlin handgefertigt. die stephanus stiftung gibt menschen mit körperlich und geistigen einschränkungen eine berufliche basis.
VERWENDUNGSINSPIRATIONEN
weisheiten & lebensprinzipien

türschild ( hotel )

hinweisschilder

präsentation deines firmenlogo
LEO & FISH GUIDEPOST is a great way of reminding yourself of your life principles each day. If you send me your text (max 10 words) , I will incorporate them into the surface of the sign. you can hang up or put your LEO & FISH GUIDEPOST somewhere standing on it's own, wherever you will see it best each day, and it will keep you on the right track.
if you have a business where you receive sophisticated guests, the LEO & FISH GUIDEPOST makes a wonderful notice. it could also be a genuine guidepost or a door sign. to present your business logo is another of many possibilities for this element.
MANUFACTURING
i deliberately do not use leather. Instead, i use a novel material with a leather look, which consists of 70% renewable, vegan raw materials. it is especially robust and can be cleaned easily. the LEO & FISH tray is manufactured in co-operation with the stephanus foundation in berlin. the stephanus foundation gives people who have physical or mental handicaps a professional occupation.
if you would like your own LEO & FISH tray, please do not hesitate to get in touch with me.
at present, manufacture takes between 3 to 4 weeks.
INSPIRATION FOR USING YOUR GUIDEPOST

wisdoms & life principles

dor sign ( e.g. hotel )

signage

presentation of your business logo
BESTELLEN  | PLACE A ORDER

wenn du ein LEO & FISH WEGWEISER bestellen möchtest, dann schreibe mir .

die gewünschte farbkombination

deinen text ( max 10 wörter )
momentan dauert es zwischen 3 bis 4 Wochen bis er bei dir ist.

folgende Farbkombinationen biete ich an.  individuelle anfertigungen sind nach absprache möglich.
FARBKOMBINATIONEN
holz – natur | bezug – schwarz

holz – old brown | bezug – creme

holz – schwarz | bezug – limette
wenn es eine geschenk werden soll, dann sende ich es gern in deinem namen, direkt an eine wunschadresse deiner wahl.
beste wünsche… rené
if you would like a LEO & FISH tray please get in touch with me by e-mail, and let me know which words you would like 
( max 10 words ) , as well as the color combination you prefer.
at present, manufacture takes between 3 to 4 weeks.
if you would like to have a specific size, please also include this in your e-mail.
COLOR COMBINATIONS
wood – nature | coating – black

wood – old brown | coating – creame

wood – black | coating – lime
please let me know if you

give presents to someone special

. It´s my pleasure to send it  directly to the

desired

person. I´ll send it in your name with your kind greatings.

best wishes… rené
feel free
to get in contact with me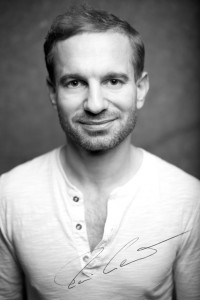 phone | whats app | telegram | email

+49 152 542 765 82
 mail@leoandfish.de