ALLES IM LEBEN BEDARF SEINEN PLATZ
ALL IN LIFE NEEDS HIS PLACE
alles im leben bedarf seinen platz. das LEO & FISH – TABLEAU DEPARTMENT ist eine auswahl an feinen tableaus. sie bieten platz, schaffen klarheit und präsentieren schöne dinge auf eine ansprechende art .
mit hilfe von kleinen aufsätzen kannst du die tableaus zusätzlich nach deinen bedürfnissen anpassen .
everything in life needs its place. the LEO & FISH – TABLEAU DEPARTMENT is a selection of fine tableaux. they offer space, create clarity and present beautiful things in an appealing way.
with the help of small adds you can adjust the tableaus additionally to your needs.
TABLEAU-AUSWAHL
TABLEAU SELECTION

FANTASTIC FOUR
FANATSTIC FOUR ist wie der name schon sagt, ein auswahl von vier fantatstisch guten tableaus, die wie kleine superhelden daher kommen. denn in ihnen steckt eine vielzahl an möglichkeiten, die auf den ersten blick nicht zu erkennen sind. mit hilfe der unten aufgeführten aufsätze, kannst du die FANTASTIC FOUR tableaus nach deinen bedürfnissen anpassen. die aufsätze haften magnetisch an bestimmten punkten auf den tableaus, und geben dir spielraum für viele einsatzmöglichkeiten.

FANATSTIC FOUR are, as the name implies, a selection of four fantastic  good tableaux, which come like little superheroes. because there are a lot of possibilities in them that are not recognizable at first sight. using the "adds" listed below, you can customize the FANTASTIC tableau to your needs. the  adds stick magnetically at certain points on the FATASTIC tableau, and give you scope for many uses.
MR. SLIM
MR. SLIM kommt schlank und unaufdringlich daher, hat es aber faust dick hinter seinen ohren.  die aufsätze  haften frei an jeder position und erweitern so seinen spielraum.

MR. SLIM is slender and unobtrusive, but he has it fist thick behind his ears. because the complements can stick to him free at every position and expand  his scope.
12 POINTS
12 POINTS sind die spezialeinheit im LEO & FISH TABLEAU DEPARTMENT. sie sind geschaffen als arbeitsunterlage für jegliche art von feinmechanischen arbeiten.
12 POINTS haben 12 magnetische punkte an denen kleine schrauben und metallteile haften. somit kannst du diese übersichtlich sortieren und zusammenhalten.
drei größen stehen hier zur wahl, welche eine passende arbeitsfläche für unterschiedliche bereiche ermöglichen.
12 POINTS are the special unit in the LEO & FISH TABLEAU DEPARTMENT. they are created as a working surface for any kind of fine mechanical work.
12 POINTS have 12 magnetic points to which adhere small screws and metal parts. so you can sort them and keep them together.
three sizes are available here, which allow a suitable work surface for different areas.

INSPIRATIONEN
INSPIRATIONS

feel free
to get in contact with me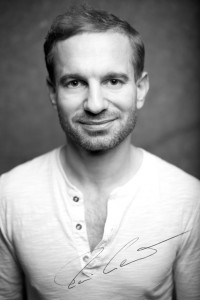 phone | whats app | telegram | email

+49 152 542 765 82
 mail@leoandfish.de