die möglichkeiten sind vielfältig, wie dieses LEO & FISH tableau in deinem leben zum einsatz kommen kann. das FANTASTIC FOUR " S " bietet raum um eine kleine auswahl von dingen die dir wichtig sind ansprechend zu präsentieren. es hilft klarheit zu schaffen und weist dingen, die tagtäglich in gebrauch sind, ihren platz zu. mit hilfe der aufsätze, kannst du die spielmöglichkeiten, wie du dieses tableau verwenden magst, erweitern.  sie haften magnetisch an bestimmten punkten auf dem tableau. welche aufsätze für dieses tableau passen und wo genau sie haften, ist weiter unten ersichtlich.
alle LEO & FISH tableaus sind aus holz von hand gefertigt. neun verschieden farbkombinationen stehen zur wahl. so kannst du  dein tableau, optisch an deine bedürfnisse anpassen. das oberflächenmaterial, welches ursprünglich für den medizinischen bereich entwickelt worden ist, ist in ansprechender leder optik gehalten. sie besteht aus einem robusten zu 70% natürlichen und langlebigen material.
the possibilities are manifold, how this LEO & FISH tableau can be used in your life. the FANTASTIC FOUR "S" offers space to present, in an appealing way, a special selection os things which are important to you . it helps to create clarity and assigns things, wich are used daily, its place. with the help of the complements, you can expand the play possibilities how you can use this tableau. they adhere magnetically at certain points on the tableau. which attachments are suitable for this tableau and where exactly they are attached is shown below.
all LEO & FISH tableaus are hand crafted of wood. nine different color combinations are available. so you can customize your tableau, visually to your needs. the surface material, which was originally developed for the medical sector, is held in appealing leather look. it is made of a 70% natural, sturdy  and durable material.
FÜR DIESES TABLEAU VERFÜGBARE AUFSÄTZE
FOR THIS TABLEAU AVAILABLE COMPLEMENTS



die aufsätze haften magnetisch an bestimmten punkten des tableaus.
DOT – ein stiftehalter mit einem 10 mm runden einlass für stifte, füllfederhalter oder der gleichen
S – bietet 9,5 cm platz für z.b. visitenkarten, notizzettel, kleine schilder …
M – bietet 20 cm platz für z.b. werbe aufsteller, hinweisschilder, visitenkarten, büro zubehör, notizzettel …
the complements adhere magnetically to certain points on the tableau
DOT – a pen holder with a 10 mm round inlet for pens, fountain pens or the like
S – offers 9.5 cm space for z.b. business cards, notepads, small signs …
M – offers 20 cm space for z.b. promotional stand, information signs, business cards, office accessories, memo pad …
BESTELLABLAUF
AS YOU CAN ORDER
schreibe mir bitte eine email oder nutzte auch gerne das formular
* welches tableau möchtest du in auftrag geben ?
* anzahl der tableaus ?
* welche farbkombination soll es sein ?
* welche aufsätze möchtest du gerne ?
* deine individuellen wünsche und anfragen
 * bitte denke auch an die formellen dinge , wie name, anschrift , ggf. andere liefer- rechnugsanschrift …

please write me an email or use the form, i need the following informations
* which tableaus would you like to order?
* how many  tableaus do you like ?
* which color combination should it be ?
* which add on would you like to have?
* your individual wishes and requests
* please also think of the formal things, such as name, address, other delivery address ...
ich sende dir  eine unverbindliche bestätigung, mit allen einzelheiten. so kannst du sicher sein, dass alles passt. gerne sprich mich auch telefonisch an, um dinge die dir wichtig sind persönlich zu besprechen. einzeleiten zu lieferungskosten und bezahlmöglichkeiten findest du im menü   " BESTELLABLAUF | ORDER PROCES "
für die fertigung und lieferung benötige ich ca 4-8 wochen. für individuelle fertigunswünsche sprich mich gerne ebenso an.

mit besten wünschen, ...  rené
you will receive from me a non-binding confirmation, with all details. so you can be sure that everything fits. feel free to contact me by phone to discuss things that are important to you in person. Details on delivery costs and payment options can be found in the menu  " BESTELLABLAUF | ORDER PROCESS "
i need about 4 - 8 weeks for the production and delivery. for individual custom-made wishes please contact me as well.

best wishes, ...  rené
feel free
to get in contact with me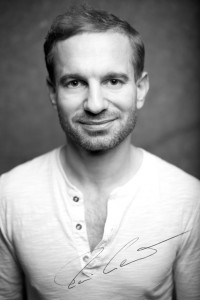 phone | whats app | telegram | email

+49 152 542 765 82
 mail@leoandfish.de