SCHAFFE KLEINE RÜCKZUGSMOMENTE FÜR DEINE GÄSTE
CREATE SMALL RETURN MOMENTS FOR YOUR GUESTS
ob auf hochzeiten, firmenfeiern oder auf besondere anlässe. es kommt der zeitpunkt an dem sich einige ihrer gäste, für ein paar augenblicke zurückziehen möchten. mit den LEO & FISH handgefertigten spielen können sie ihren anspruchsvollen gästen eine besondere rückzugsmöglichkeit gestalten. klassische spiele wie " mühle ",  "dame", "schach" oder "mensch ärgere dich nicht", erfreuen jung und jung gebliebene gäste.
whether at weddings, corporate parties or on special occasions. there comes a time when some guests want to retire for a few moments. with the LEO & FISH handmade games, you can create a special retreat for your discerning guests. classic games like "mill", "checkers", "ludo" or "chess" delight young and young at heart.

ES IST NICHT DIE FRAGE OB, SONDER WIE ES GEHEN KANN
IT´S NOT A QUESTION WHETHER IT GOES. IT'S THE QUESTION HOW IT´IS ABLE TO GOES
jede veranstaltung hat ihren individuellen rahmen. vielleicht haben sie den wunsch, ein komplettes kleines séparée zu erschaffen. mit mobiliar, pflanzen, beleuchtung und den LEO & FISH spielen. oder sie wünschen sich eine individuelle auswahl an spielen, die sie flexiebel integrieren können. sprechen sie mich gerne an, ich stehe ihnen beiseite, und erstelle ein maßgeschneidertes angebot.
each event has its own individual framework. maybe you would like to create a complete small separée with furniture, plants, lighting and the LEO & FISH games. or you want an individual selection of games that you can flexibly integrate. please get in touch to me, i stand by your wishes aside. i will create a customized offer for you.
feel free
to get in contact with me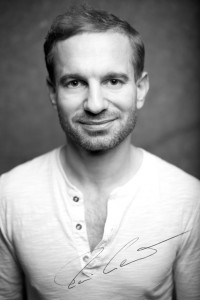 phone | whats app | telegram | email

+49 152 542 765 82
 mail@leoandfish.de