PHOTOGRAPHY & HANDCRAFTS
berlin
LASS DICH INSPIRIEREN … LASS DICH ZUM SPIELEN ANREGEN… ENTDECKE ALTES NEU…
ich bin rené wesener, hier auf LEO & FISH findest du meine arbeiten. eine  auswahl an ansprechenden fotografien und handgefertigte besonderheiten.
gute materialien, eine schlichte & hochwertige verarbeitung und der klahre focus auf das wesentliche, das ist der rote faden der alles bei LEO & FISH verbindet.
alles was den namen LEO & FISH trägt,  steht für ganz bestimmte werte .
es wurde nach besten gewissen, aus nachhaltig und wertigen materialien in deutschland gefertigt.
alle mitwirkenden wurden anständig entlohnt.
es  sind dinge die freude machen und  auch so gefertigt wurden.
ich freue mich, wenn etwas dabei ist was dich inspiriert. schreibe mir gerne, was ich für dich tun kann " CONTACT "
mit besten wünschen … rené | LEO & FISH
I'm rené wesener, here at LEO & FISH you can find my work, a small selection of fine photographs and handmade special thinks.
good materials, a simple & high-quality workmanship and the  focus on the essential, that is the red thread that connects everything at LEO & FISH.
Everything bearing the name LEO & FISH stands for very specific values.
it was manufactured in Germany to the best of its ability, from sustainable and valuable materials.

all contributors were decently remunerated.

these are the things that make you feel fine and have been made that way.
I am happy if here is something that inspires you. please let me know what i can do for you . "CONTACT".

with best wishes … rené | LEO & FISH
feel free
to get in contact with me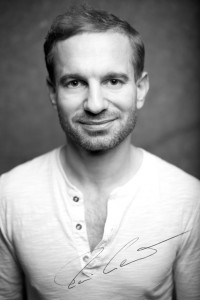 phone | whats app | telegram | email

+49 152 542 765 82
 mail@leoandfish.de